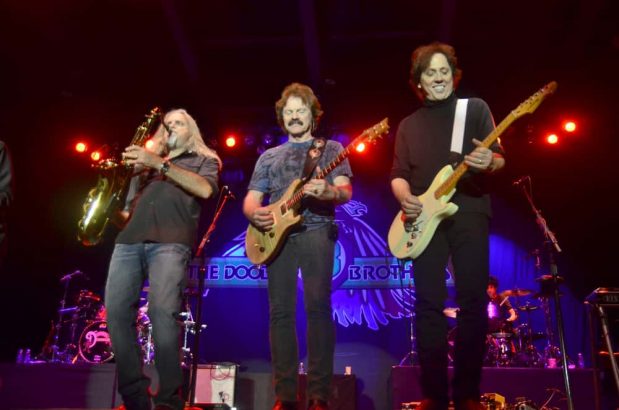 The Doobie Brothers 50th anniversary in 2020 seems like the ideal time for the band to reunite with Michael McDonald.
The voice of the band's rhythmic classics "What a Fool Believes" and "Real Love" always hoped there'd be a chance to return the fold. He last joined forces with the band in 1995. here is Michael McDonald on reuniting with The Doobie Brothers:

"Something I always kind of, in the back of my mind, wondered if it would happen, you know, and I would always have welcomed it. But, the 50th anniversary was a good excuse, I think, for that to happen."
Tom Johnston says it makes sense to celebrate a big anniversary by bringing together all of the Doobies' front-men. He said 2020 will include new music featuring himself, Patrick Simmons and John McFee. Here is Tom on The Doobie Brothers reunion.
"The idea to have Mike join us for the 50th anniversary, is kind of an… bring back all the main guys of the band together at the same time. We'll also be playing new music that we recorded — just the other three guys." Here is Tom on 2020 a big yesr for the band:

"Just basically celebrating the 50th anniversary of the band. Also the possibility of getting into the Rock Hall, I won't say it's a guarantee, I never say that. But it's our first time taking a shot at it. And we got a book and we got all this other stuff going on. It's a busy year."
The Doobies' 50th anniversary tour kicks off June 9th in West Palm Beach, Florida. It comes here July 2 at Mohegan Sun Arena