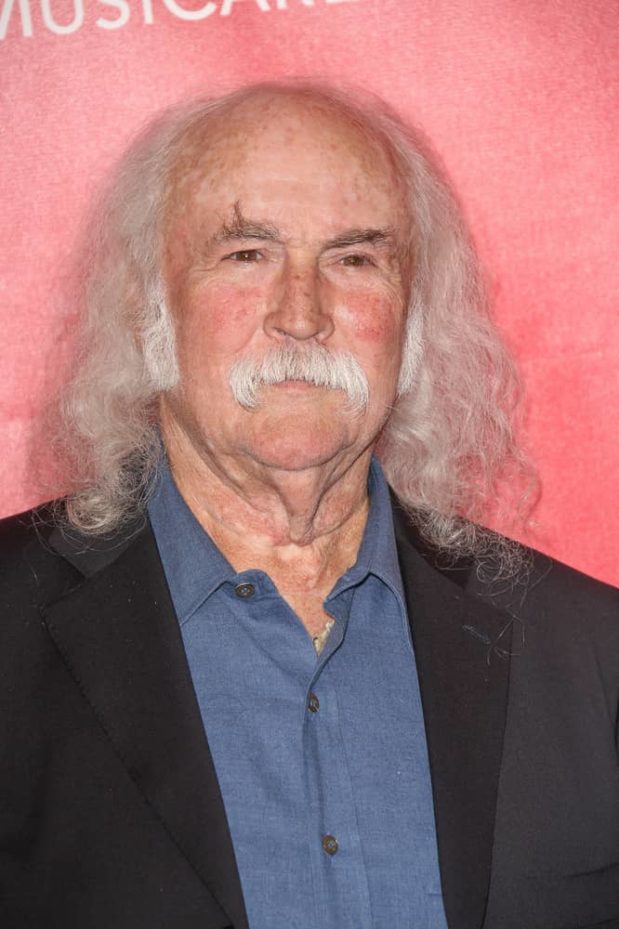 There have been so many times over the years when all DAVID CROSBY had to do was not be a raging [A-hole] . . . and he failed.  And he's done it again.
After EDDIE VAN HALEN died, someone asked him for his opinion on Eddie, and he said, quote, "Meh."
That got under a lot of people's skin.  One fan told David that his comments were crude, unkind, and lacked empathy.  He replied, quote, "Sorry . . . just meant he does not move me much."
TRACII GUNS from L.A. GUNS was a little more blunt in confronting Crosby.  He said, quote, "Wrong answer as [eff] and rude as [eff]!!!  There are better ways to say you don't care for someone's music.  "That was very disrespectful.  And yes straight out [eff] you and your smug answer."DEE SNIDER shared Tracii's Tweet and added, quote, "Agreed.  That said, I've always hated David Crosby AND his mustache."
Another fan reminded David that Eddie, quote, "Changed the world of guitar."
David didn't agree . . . but at least he got a little more polite.  He said, quote, "Hendrix changed the world of guitar.  Nobody else really . . . look I get it . . . many of you loved Van Halen . . . and the one time I met [him] he was nice . . . and he was talented . . . meh to me means I don't care that much . . . and I don't . . . doesn't mean he wasn't good, he was but not for me." He should've said THAT!