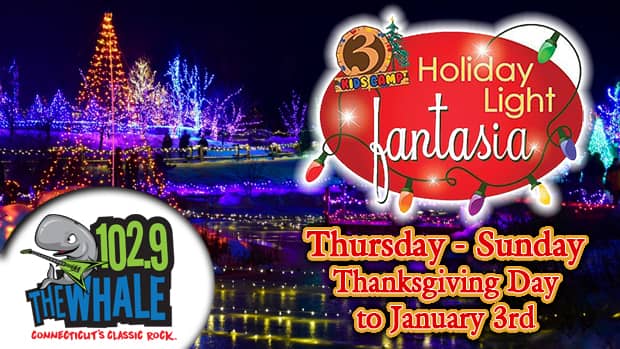 Holiday Light Fantasia is a much loved Greater Hartford tradition and this holiday season's destination.
It starts Thanksgiving night to January 3rd. Thursday- Saturday 5p-10p at Goodwin Park in Hartford!
The 2-mile show transforms Goodwin Park into a drive-through wonderland of holiday spirit with a beautiful collection of over 1 million lights!
This event benefits the Channel 3 Kids Camp
For more info click HERE
ADMISSION
$15 Car (up to 10 passengers)
$25 Limousine
$50 Mini Bus (up to 30 passengers)
$100 Full Size Bus (31 passengers +)
New this year! Online Ticketing!
Save time, book online!