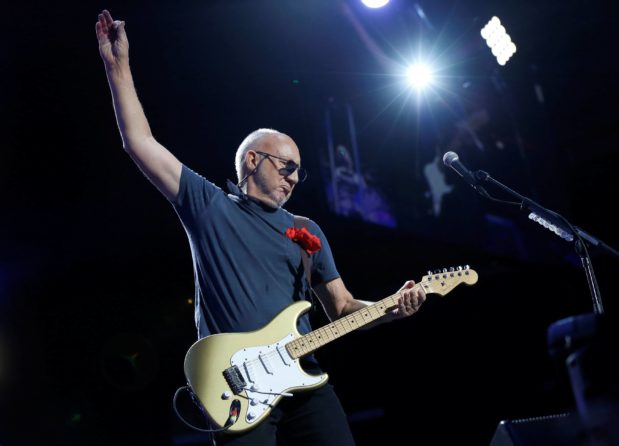 Pete Townshend has no idea when The Who will return to the road, but he's willing to speculate.
"You know, if I guess, I reckon we might replace our U.K. shows that we missed with the orchestra, because we only did one orchestral show in the U.K., which was [London's] Wembley Stadium. We might be able to replace those this year, late. And, we might be able to start off a tour next year in the spring at some point. But, you know, we've just heard here in the U.K. that there's a number of new variants of this damn virus, you know, which are coming up, so God only knows."
But for Townshend, the pandemic was a godsend because in 2019 between recording, releasing and promoting The Who's last album, WHO, and the publication of his book, The Age of Anxiety, he says he was about to have a "nervous breakdown."
"There's a lot of people gonna hate me for saying this. You know, when COVID happened in March, The Who were about to do a U.K. tour followed closely by an American tour and I was thinking, 'I don't know that I can do this.' So when COVID hit I thought, 'Thank you God.' [laughter] But now, you know, I'm like everybody else. I'm climbing the walls. You know, I'm close to going and doing some busking."
The Who just released last Friday, a deluxe reissue of their third album, 1967's The Who Sell Out.
It's available in multiple configurations starting with a Super Deluxe Edition that contains 112 tracks, 46 of which are unreleased; an 80-page hard-back book, including rare photos; memorabilia; nine posters; track-by-track annotation; and new sleeve notes by Townshend. It's also available on vinyl, CD and digitally.
REUTERS PHOTO