MONDAY to FRIDAY -- 02:00 PM - 06:00 PM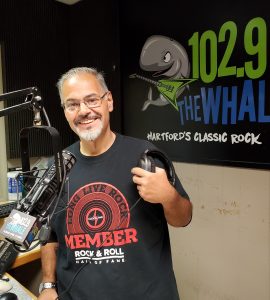 I'm a life-long Connecticut Resident and have worked in radio since I was 16 years old. I've been fortunate enough to be on air playing and programming Connecticut's best rock n roll! Music certainly dominates my life.
I also love everything sports, playing or coaching baseball, basketball and football for over 20 years. When not playing classic rock on 102-9 The Whale I can be found spending time with my 14 year old daughter or at the gym working out.
As the weather changes I spend my weekends biking, hiking and kayaking.