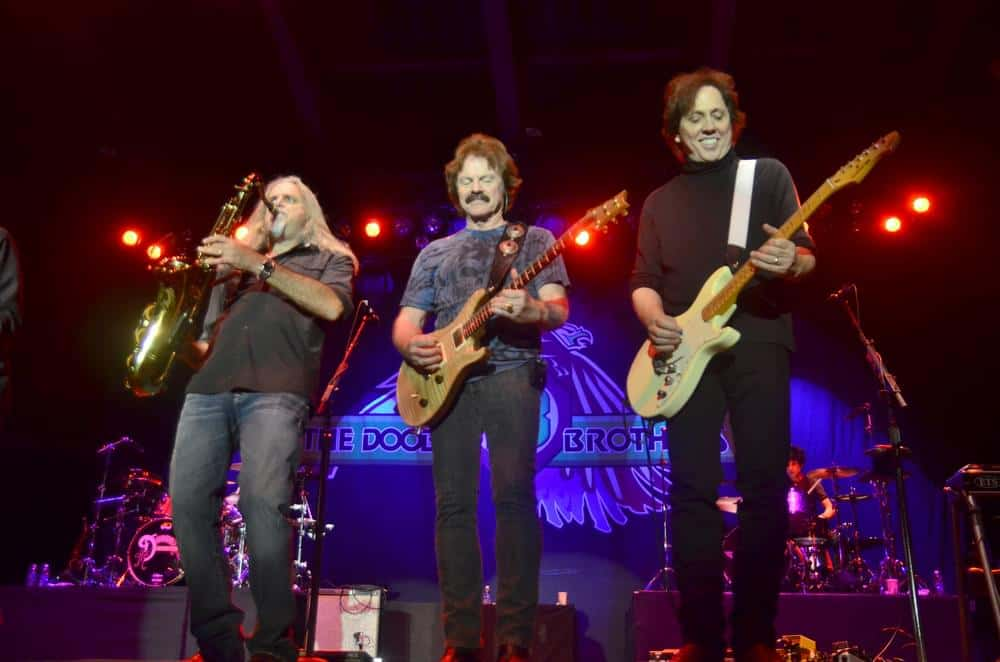 The Doobie Brothers made history last fall in New York with their first-ever complete album shows. Due June 28th, Live From the Beacon Theatre will be available in two-CD, two-CD/DVD, and Blu-ray versions. Focused on the band's second and third LPs — Toulouse Street and The Captain and Me — the shows include never-before-performed live takes on "Mamaloi," "O'Connelly Corners," "Ukiah" and "The Captain And Me." They went alongside such classics as "Long Train Running," "China Grove," "Jesus Is Just Alright" and "Listen to the Music" — presented here with a new arrangement featuring horns. The album's lead track, "Rockin' Down the Highway," is available on all streaming and download services.
The Doobie Brothers are back on the road again this year and will join Santana for an extensive summer tour across the U.S. They're coming to the Xfinity Aug 21.
Tom Johnston says The Doobie Brothers' return to New York's Beacon Theater was the perfect opportunity to try complete album shows. OC: …never ever played live.
"It's a beautiful place. You know, we've played there before, but it's been quite a while. And I had wanted to played there again. And one of the guys at CAA came up with the idea of doing the album nights. We've never done that before. And… it was interesting. A lot of work, but it was interesting. Some of the songs, we've never ever played live."
Tom Johnston on the challenge of preparing for the Doobies; New York complete album shows.
"So we had to figure 'em out and how… who was going to do what and play all that stuff, as well as the songs we're used to playing. Just a great atmosphere, I love that place."