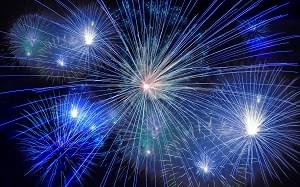 It is looking like a busy weekend for the Capital as several events are all scheduled to take place across Hartford.
Here is a quick breakdown of what's happening:
For Sports Fans:
Soccer fans across the state can rejoice as this weekend sees the home opener for
Hartford's newest professional sports team's inaugural season. The Hartford Athletic
will take on the Indy Eleven on Saturday at Dillon Stadium with kick off scheduled for
5pm.
Baseball fans can get their fix all weekend long as the Yard Goats are hosting the New
Hampshire Fisher Cats during their Whalers Alumni Weekend celebration. Friday
night's game begins at 7:05, with a celebration of The Hartford Whalers legacy and
players. Stick around through the 9th inning to enjoy post-game fireworks. Saturday's
game begins at 6:05 and continues the Whaler's celebration with a second night of
hockey legends and fireworks. And Sunday's game starts at 5:05 with the first 1,500 fans
receiving mini-hockey sticks and kids can run the bases after the game.
For Foodies:
The Riverfront Food Truck Festival officially kicked off on Thursday at Mortensen
Riverfront Park in Hartford and will be in full swing this weekend. With food trucks
from all over the state, specialty vendors making pit stops every day, and live music the
Riverfront Food Truck is sure to satisfy everyone's taste. Be sure to stick around on
Saturday night for the annual Riverfront Fireworks show.
For Comic Book Fans:
For all the comic books, video games, and collectibles fan ConnectiCon is here once
again. Taking place at the Connecticut Convention Center all weekend long featuring a
variety of guests from the world of television, animation, and of course comic books.
This is a great event for the whole family to enjoy with cosplayers, video game
tournaments, and photoshoots will all your favorite characters.
– Brandon "the Ham" Hamilton
Photo Credit- Pexels.com