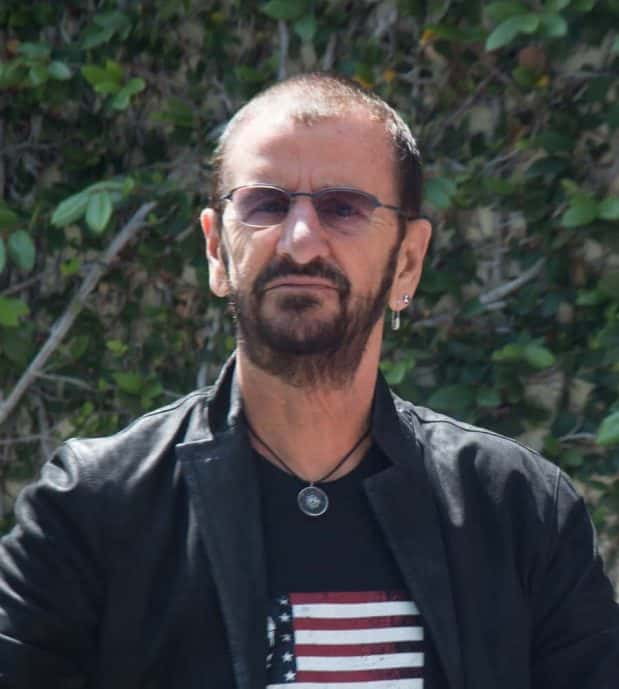 The Who's keyboard tech, Brian Kehew, has posted his Backstage Blogs from the last week of the band's Moving On! U.S. tour, and he shares some further behind-the-scenes insight.
At the tour's final night, at the Hollywood Bowl in Los Angeles, actor Taron Egerton, who portrayed Elton John in Rocketman, was in the audience, and also paid Pete Townshend a backstage visit.
During the show, Townshend pointed Taron out, saying, "He's here, you can kiss him, and touch his bum if you want."
Also in the audience was Ringo Starr, whose son Zak Starkey drums for The Who. Pete made sure to point him out too, joking that it was OK to kiss him and grab his bum, as well!
Here is Ringo Starr on going to see The Who, featuring his son Zak Starkey on drums, last month at the Hollywood Bowl in Los Angeles.

"It was great to see the band. You know, I've known Pete and Roger [Daltrey], and of course I've known my son a long time. He's just incredible. He's an incredible musician. And The Who of course were his band as a kid. You know, Uncle Keith [Moon], was, you know, my dear friend. And when Keith went, he felt — he was 16 at the time of course — he felt he should be the drummer for The Who. But Pete thought he was a little young. But anyway, I mean Zak's been playing with The Who now since 1996. You know, that's a long stretch to be in one band."