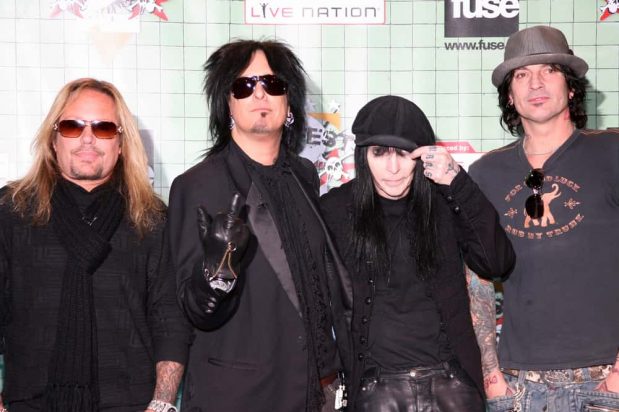 Vince Neil just shot down a rumor about Motley Crue being offered a reunion tour — and denies any tension between him and Tommy Lee.
The report stated that the group had been offered $150 million to tour if Neil dropped 40 pounds and went to rehab, but that he insisted Lee go to rehab for his alcohol issues first.
Neil took to Twitter to say,
"People these rumors are false. I haven't spoken to any band members since movie premiere. I had to cancel shows due to back problems which I am getting treatment [for] now. There is no tension between me and Tommy. Don't believe anything from these so-called gossip sites."
The Crue famously signed a document in 2014 that prevents any of them from performing under the Crue name in the future.