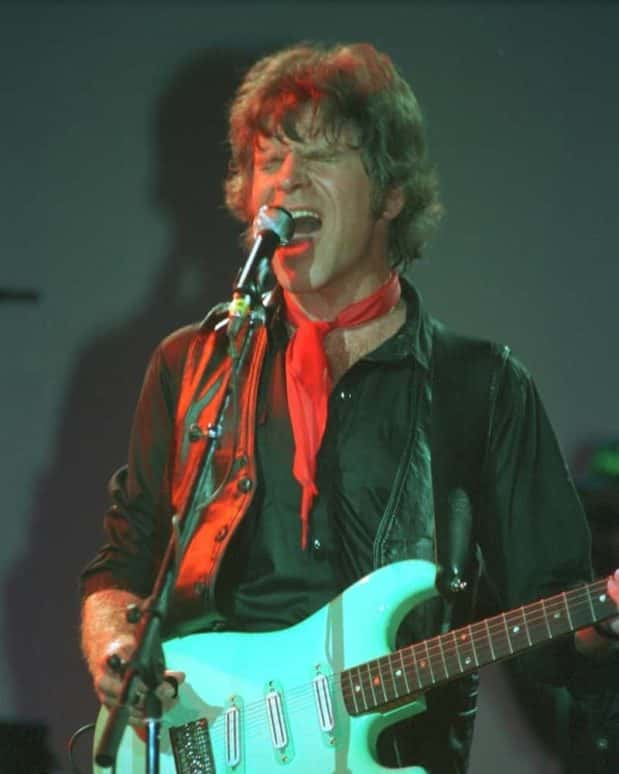 John Fogerty celebrates a milestone birthday today (Thursday) as he turns 75.
Achieving success first as a member of Creedence Clearwater Revival and then on his own, he is an Army veteran and a member of both the Rock and Roll Hall and Songwriters Hall of Fame, as well as the National Baseball Hall of Fame. John Fogerty says he doesn't try to rush his songwriting:

"There's this sort of agonizing exercise you go through, sometimes its just minutes, and other times it's months if not years where you know somewhere down in you is the exact right way to say that — so that it's really just excellent. I mean you know that, you feel that it's in you somewhere, but you can't, for the life of you, you just can't figure it out. To me it's an awful lot like a math problem back in school. But if you have enough time, if you give yourself enough time you'll get it."
One song took no time at all. Inspired by his anger at young men being sent off to fight in Vietnam by politicians whose own sons rarely did so, John Fogerty recalls that when he began writing "Fortunate Son," the words just came tumbling out.
"Probably the quickest song I ever wrote. I had all the chord structure, I had the guitar lick and I had the title and pretty much how the melody went, but no real words. And I went into my bedroom and sat on the edge of the bed with a little tablet and with probably a word changed here and there — you know, cross one out, put one in — I wrote three pages, one verse on each page, exactly the way you hear it on the record, in about 20 minutes, maybe a little less."