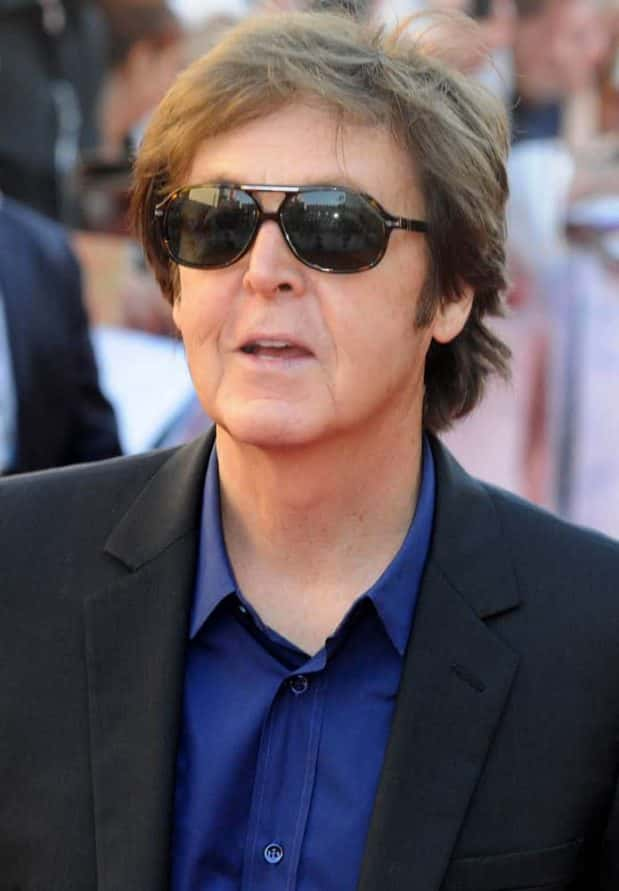 Paul McCartney was asked in the "You Gave Me the Answer" section of his website if he had a favorite studio to work in.
He says his studio, The Mill in Sussex, England is "great favorite," but he adds that going back to Abbey Road in London is also "cool…because of the memories of the exciting times I had there."
Pressed for favorite memories from those places, he cites recording The Beatles' "Free as a Bird" [for Anthology One] at his studio because "nobody knew that George, Ringo or myself had got together. So, it was very cool and it was very private. Those were fabulous sessions. 'Free as a Bird' was made with John's vocal taken from his old cassette demo, and then the three of us played live along with it. It was really exciting, because having him in our ears and playing along with him felt like he was really there, just in another studio. That was a really lovely memory."
Paul has a vast array of instruments and recording equipment in his studio, much if it from Abbey Road, which passed it along whenever execs there were upgrading and getting rid of old gear. What is in his studio, here is Paul:
"The stuff I keep put tends to be old stuff because it has a very warm sound. You know, they talk about real ale and lager and all that — some people call these keg instruments. You know, it's the real thing instead of a sample of it or a synthesizer of it."
He has a hard time choosing just one favorite Abbey Road memory. But if forced to pick one, he says it was the recording of the orchestra on "A Day in the Life." "Once we realized we were going to use a symphony orchestra, George Martin said, 'You can tell them what to wear.' We wanted evening suits — full, posh orchestral attire…[and] we suggested that they also wore funny hats and funny noses. That was very, very Beatles; we liked taking it to the extreme. A few people in the orchestra were good sports and put them on, and it was a fun session. That was fabulous to do."
Other places Paul has recorded include Scotland, Africa, the Caribbean, Los Angeles, New Orleans and New York.