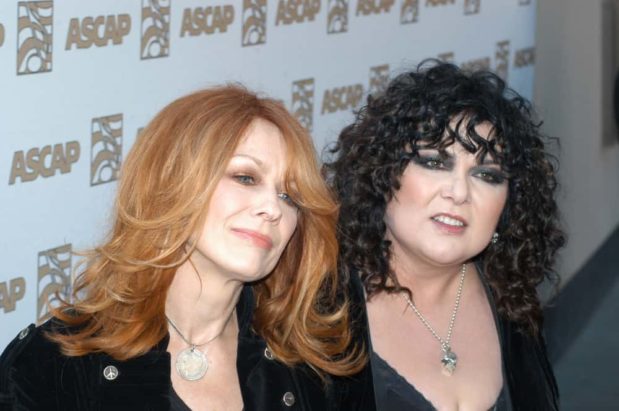 Heart's first single, "Magic Man," is 45 years old. Singer Ann Wilson asks, "Can you believe it's been 45 years since our first 45 record was released?!
"It seems like only yesterday I was writing 'Magic Man' in Vancouver BC. It was the third song written for Dreamboat Annie. ('Here Song' and 'How Deep it Goes' were the first two.)
"The first time I heard 'Magic Man' on the radio I was coming back from the grocery store with my dog, Moffa, and I had to pull over and listen … it was so surreal. I remember Moffa growled a little because she recognized my voice and couldn't figure out where it was coming from.
"The way Heart performed 'Magic Man' in 2019 on the Love Alive tour was the most out of the box to date. It's my favorite version so far."
With that, Ann is asking you to send her "YOUR renditions of 'Magic Man,' even if it is just a verse or two. The submission does not even need to be in English — feel free to submit all languages and interpretations of the song. Simply visit AnnWilson.com/MagicMan to enter!
"Thank you each for 45 truly magical years."
Ann Wilson of Heart on who the "Magic Man" is:

"There are so many magic men all over the country, it's really amazing. Like, onstage, whenever we do that song, this line of guys pushes up to the very front and points at themselves like, 'Me, me, I'm the magic man! Me!' So there probably are about 30,000 of them across the country. But the original magic man was the man I was with at the time the song was written, who was indeed a magical person."