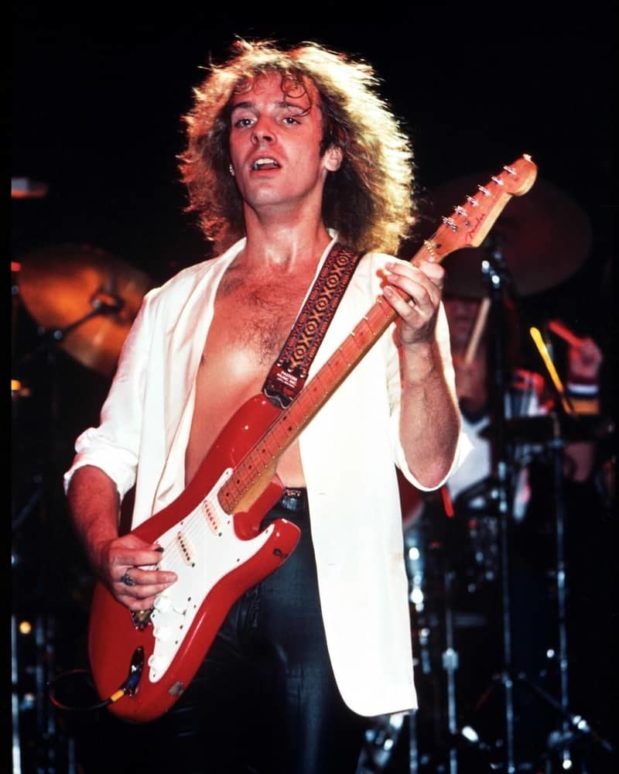 Forty five years ago today — January 6th, 1976 — Peter Frampton released Frampton Comes Alive, which would go onto sell more than six-million copies during 1976 alone, elevate him to instant superstardom, and go onto become the best-selling live album of all time.
Along with spending 10 weeks at number-one, it spun off a trio of radio singles — "Show Me the Way," "Baby, I Love Your Way" and "Do You Feel Like We Do."
To date, Frampton Comes Alive has sold more than eight-million copies in the U.S.
Peter Frampton says Frampton Comes Alive was recorded at two venues in the San Francisco Bay area during his 1975 tour

"It was mostly Winterland, and then the night before, we did two shows at Marin Civic Center and that's where some of the acoustic stuff comes from, 'Do Be Wah' comes from. We didn't have a huge budget to do many, many nights. It's like a lot of people will, you know, record a whole tour, now."
Peter Frampton, whose career was already on the rise, expected Frampton Comes Alive to do well, but had no idea it would become a sensation.

"We sort of expected it, since as the album before it, the Frampton record, with 'Baby I Love Your Way' and 'Show Me the Way' on it, we expected after that sold 350,000 copies, which was my bigger seller to date, we expected the live one to do just a couple more hundred thou… We expected it to be gold, which 500,000. And of course, I think it did that the first week."
Peter Frampton says that Frampton Comes Alive changed his public image.

"I've always been a musician first in my mind and a guitarist, not so much a singer. Guitar always came first but because of Frampton Comes Alive, because of its immense success, I think perception of the audience, the general public was that I was more of a pop star-singer than I was a musician. Someone once said, 'You know, if you're good looking, you can't be that talented."