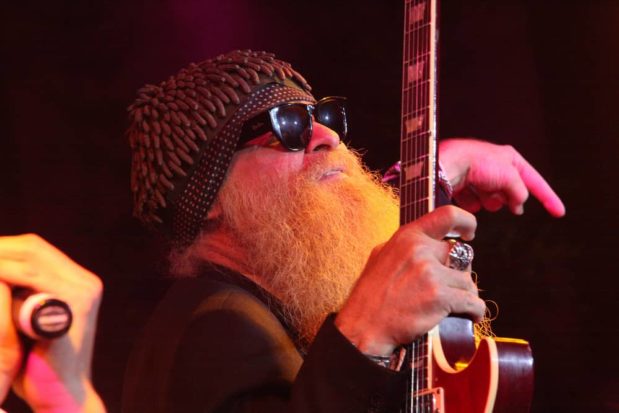 A woman named Dani brought in a rhinestone-studded suit that she said had belonged to ZZ Top. Gold and Silver owner Rick Harrison asked, like he usually does, if he could bring in an expert to verify it's authenticity. This time the expert was Gibbons, who has a home in Vegas.
Gibbons explained that it was designed by the late Nudie Cohn of Nudie's Rodeo Tailors in Los Angeles, and that he wore it on the band's 1974 tour. It's also the one he's wearing on the cover of their fourth album, 1975's Fandango! He went onto say that he left it on a plane in 1974 and thought it had "vaporized."
Dani was asking for $25,000, but Gibbons explained that it's probably worth closer to $50,000. With that, he suggested to Harrison that they go in half on it and donate it to the legendary Antone's nightclub in Austin, Texas for the museum they plan to open this summer. So they did, for $40,000 — $20,000 each.