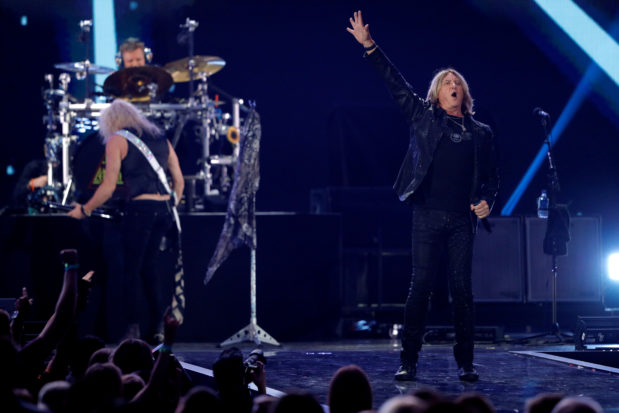 Def Leppard guitarist Phil Collen says the band is not sitting still during the pandemic.
"We've got some dates booked this year, but it all depends on the vaccine — if they even open the places up; that's what we're waiting on. So we're booked. We're good to go. We're ready to go. I'm at fighting weight. Everything is really cool.
"I'm writing with different people, writing with [Def Leppard singer] Joe [Elliott]. We've been doing some really killer stuff. And the band is always forward-moving."
And Collen has also done a solo piece, a "metal, drum-bass — a hard rock/punk/jazz fusion [version] of jazz/fusion drummer Billy Cobham's 'Quadrant Four.'"
And, Def Leppard drummer Rick Allen is next up in the band's Thematic Artist Collections— a weekly curated playlist — each one showcasing another side of the group through their music. Allen's is From Hits Vegas Live 2020.
It features "Die Hard the Hunter," "Paper Sun," "Billy's Got a Gun" and more.
Photo Credit- Reuters