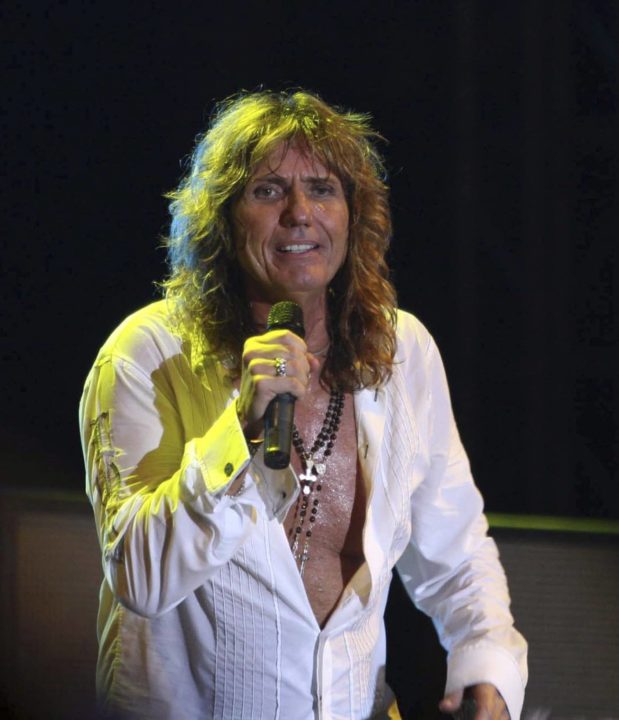 While Robert Plant apparently has no desire to work with Jimmy Page, there is one blonde-haired singer who does. David Coverdale says he has been in touch with Page about putting together a 30th anniversary edition of their only album together, 1993's Coverdale-Page.
David Coverdale on one idea he presented to Jimmy Page for a possible 30th anniversary edition of their 1993 album, Coverdale-Page.

"At this moment in time there's no way he's gonna go into a studio. I said to him, 'My suggestion is you do a remix over there, and I'll do my mix.' I think the audience would love what we would do without the interfering of it and vice-versa."
And Coverdale also has other ideas.
"I've got so much material to make a really good box set of it. But I've started writing Coverdale-Page-based ideas to present to him over a Facetime and see how it is. Who knows, I might be able to get him to write some new stuff. But, I'm not pressuring him because I understand now we're of an age where we're a target audience for this coronavirus."
Coverdale adds that two of the songs on the new Whitesnake compilation, The Blues Album — "Woman Trouble Blues" and "Take Me Back Again" — were written for a second album with Page, which never materialized.
REUTERS PHOTO