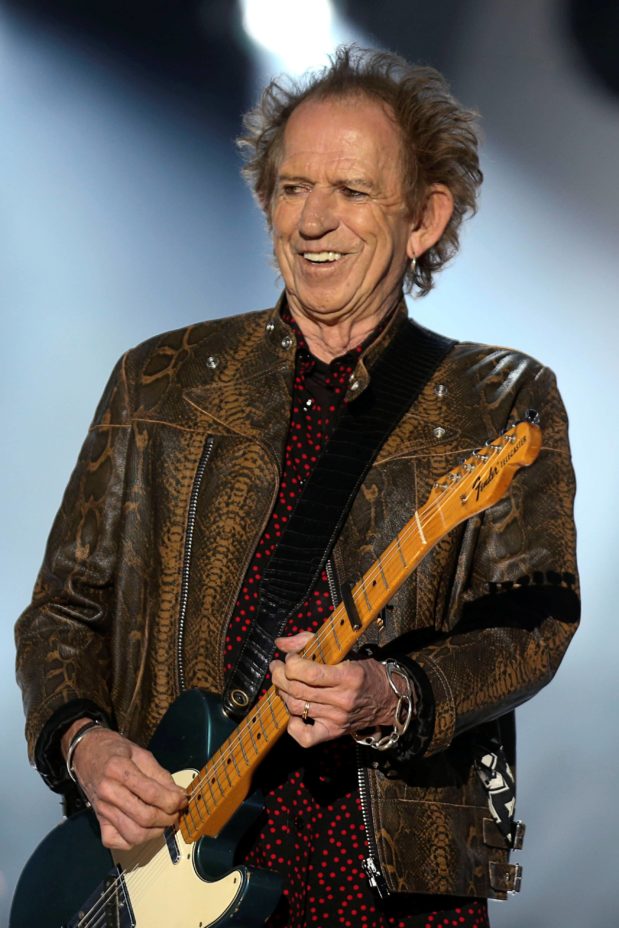 The Rolling Stones released Sticky Fingers, their 11th American studio album, 50 years ago today (April 30th, 1971).
It was the first album released on their own label, Rolling Stones Records, making it the first album to feature their trademark tongue and lips logos. It's also their second album with guitarist Mick Taylor, and their first studio effort without founder and guitarist Brian Jones, who they fired shortly before his death in 1969.
Sticky Fingers introduced us to such Stones' classics as "Brown Sugar," "Wild Horses," "Can't You Hear Me Knocking," "Bitch" and "Dead Flowers," along with the well-known deep tracks "Sister Morphine" and "Moonlight Mile."
Here is Keith Richards on his memories of the Sticky Fingers sessions.

"Each track has certain memories and you remember who was there and, you know, when my guitar fell apart during 'Brown Sugar' or something. But overall I just have a really good recollection of those sessions at the time. It was a good one."
The original Andy Warhol-designed cover is as timeless as the music. It features a man — not Mick Jagger — in a tight pair of jeans with a working zipper that opened to reveal white briefs.
However, subsequent pressings just had the photo of the jeans as it was deemed to costly to produce and the zipper damaged the vinyl record.
Here is Keith Richards on why later versions of The Rolling Stones' Sticky Fingers album did not contain a real zipper on the album cover.

"The last time that they did that on the original, the zipper started to cut into the records and they had to dump a whole load and that is why the zipper disappeared and so it became a print zipper."
Reuters photo