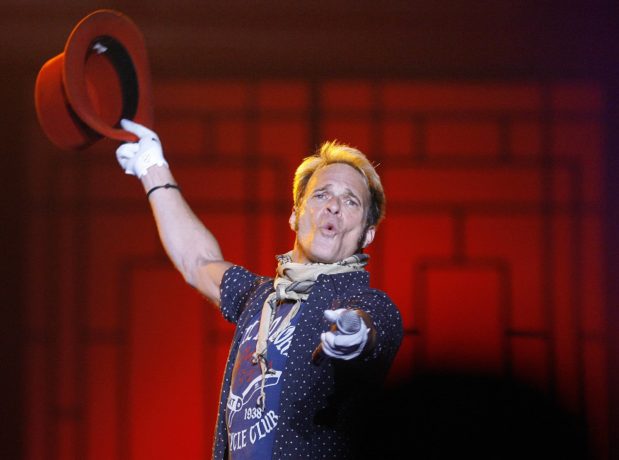 David Lee Roth is returning to the stage at the end of the year. He broke the news Sunday night while walking the red carpet at the MTV Video Music Awards at the Barclays Center in Brooklyn, New York.  Here's David Lee Roth on returning to Las Vegas later this year and a recent conversation with Alex Van Halen.

"I'm going to Las Vegas on New Year's and we're rocking and rolling, You know, my guitar player passed away, Eddie Van Halen. He's either in heaven raisin' hell, or he's in hell, consequently in heaven. Read into that as you wish. And he would have me say it just like that. And I carry on that spirit deliberately. There's a lot of Vegas DNA in what I do. Heavy wink. See you on New Year's. And you know what? I just spoke to Alex Van Halen. We're about to celebrate our 50th year of ragging on each other."
Roth last did a residency in Vegas at the House of Blues in January 2020. His March 2020 residency there was canceled due to the pandemic.
REUTETRS PHOTO