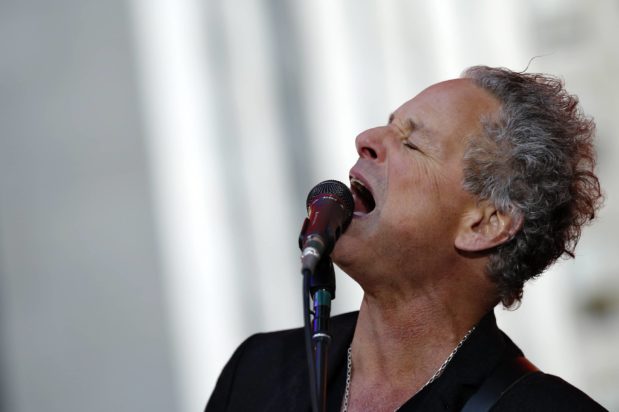 Two 1990s alternative rock artists are getting a belated songwriting credit from former Fleetwood Mac guitarist Lindsey Buckingham for a song of theirs he unknowingly lifted for his latest album.
Jordon Zadorozny of Blinker the Star tells Spin that he happened to hear "Swan Song" off Buckingham's self-titled album and realized it was eerily similar to "Mind's Eye," which he co-wrote with Brad Laner of Medicine over two decades ago. Thing is, Lindsey had produced the demo of it for them way back when.
Zadorny and Laner contacted Buckingham's management, and apparently he'd recently found the tape in his studio and forgotten that he hadn't written the song. They've changed the credits to also reflect the original writers, both of whom say they are thrilled to have a co-write with Buckingham, who's a hero of theirs.
Laner calls "Swan Song" "magnificent," while Zadorozny says he's grateful to Lindsey "for rediscovering this piece of music."
REUTERS PHOTO