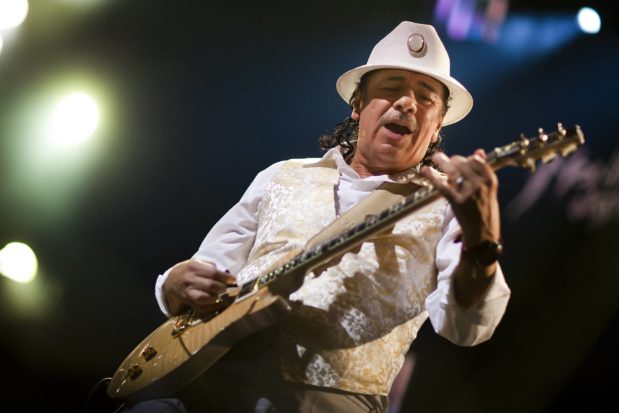 Carlos Santana, after canceling the first show of his Greatest Hits Live residency tonight (Thursday) at the House of Blues in Las Vegas, has pulled the plug on all eight shows for the month due to a medical procedure. Here is Carlos  on his heart condition that has resulted in him canceling his December Greatest Hits Live residency at the House of Blues in Las Vegas.

"Last Saturday I had an incident where I asked my wife Cindy to take me to the hospital 'cause I had this thing happening in my chest. So when we went there, you know, we found out that I needed to take care of it, so I am. So I'm gonna be taking time out for a little bit to make sure I replenish and I rest and I catch up with my health so that when I play for you I will play the way I'm used to and give you 150-percent."
Carlos, who is 74, is scheduled to start another run of eight shows in Vegas on January 26th.
REUTERS PHOTO