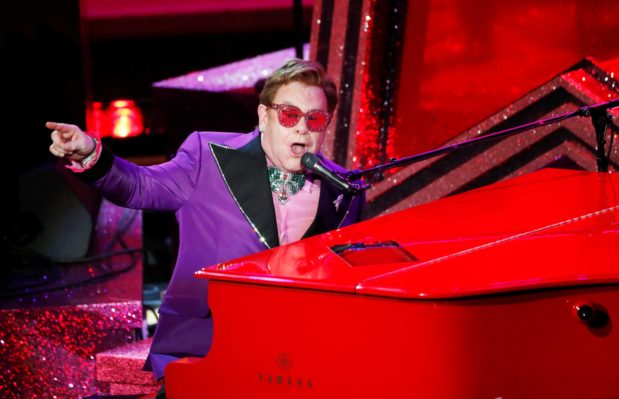 Elton John's Farewell Yellow Brick Road tour will be the subject of an official documentary,
Goodbye Yellow Brick Road: The Final Elton John Performances and the Years That Made His Legend will not only focus on the tour, but his breakout years of 1970 to 1975 when he released 10 albums and had his biggest hits.
Also included will be unseen concert footage from the past 50 years, as well as a look at his handwritten journals and present-day footage of him with his family.
It's being directed by R.J. Cutler and Elton's husband, manager and filmmaker David Furnish, who says, "Elton and I could not think of a better collaborator than R.J. Cutler for a film that represents more than just Elton's career — it's his life. From the Troubadour to Dodger Stadium, we knew that R.J. would help guide Elton's story and its many layers in a way that feels authentic and evocative. We're ecstatic to be working together."
No word on when the film will be released, but it's expected to hit the festival circuit followed by a theatrical release before it's available for streaming on Disney Plus.
Elton starts another European leg of the tour on Saturday in Oslo, Norway. He'll be back for a run of stadium dates on July 15th in Philadelphia with the U.S. finale set for Dodger Stadium in Los Angeles on November 20th.
REUTERS PHOTO