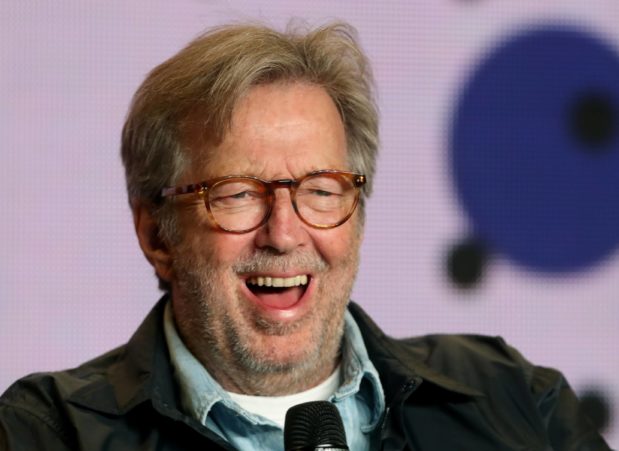 Eric Clapton has postponed two more shows on his European tour — scheduled for tonight (Friday) and Saturday in Bologna, Italy — as he continues to test positive for COVID.
In a long-winded statement, his office says, "Whilst there is a strong body of medical opinion that after several days since the first positive test, a person is no longer infectious, it is by no means agreed by all. Accordingly, Eric does not want to travel while still testing positive and take the risk of infecting others. There is also a risk that the Italian authorities would not, in the circumstances, permit his entry into Italy.
"In theory, it is possible that Eric could test negative in the morning of either Bologna show and fly there for a concert that same evening. However, Eric and his management team think that since it is quite likely that the situation will remain unchanged over the next day or two, Eric should immediately give notice of postponement of the shows in Bologna."
The shows will be rescheduled for later in the year, and the European tour is now set to start on May 29th in Berlin, Germany.
Clapton, an outspoken critic of the COVID vaccine after suffering side effects from the AstraZeneca shot, says his "family and friends think [he's] a crackpot" over his beliefs. Van Morrison doesn't agree, having recorded a few anti-lockdown songs with Slowhand — who refuses to perform at venues that require proof of vaccination.
REUTERS PHOTO