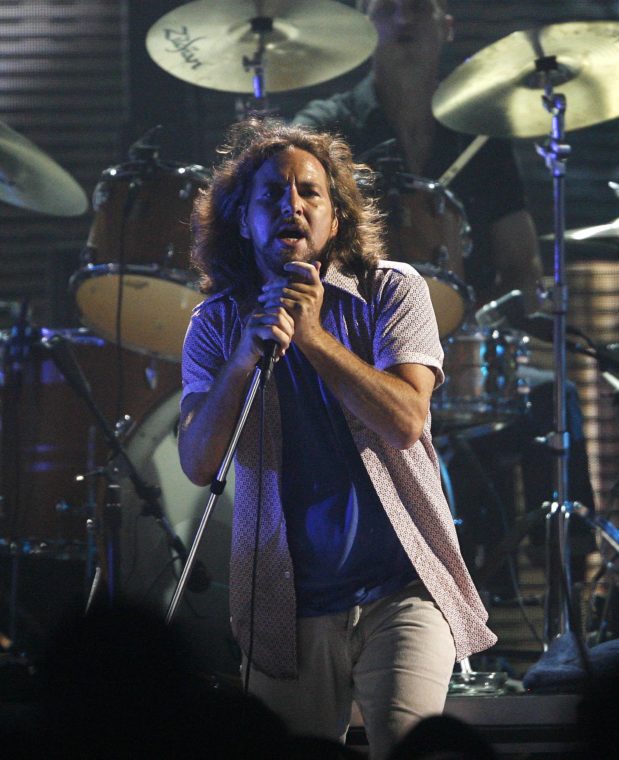 After canceling three shows due to Eddie Vedder's throat issues, Pearl Jam were able to do their final European tour date Monday night in Amsterdam, The Netherlands.
Vedder said that doctors told him he'd need two full weeks of rest to recover from the damage sustained after performing in hot, dusty and smoky conditions on July 17th at Lollapalooza Paris. He told the crowd, "I said, 'I'm not gonna leave this part of the world without playing one more show."
The show started with four acoustic numbers to help Vedder warm up, and the set included six tour debuts, including "W.M.A.," which the band hadn't played in Europe in almost 30 years. Vedder's bandmates also gave him breaks, as Stone Gossard sang his deep cut in their catalog, "Mankind," Matt Cameron sang lead on a cover of "Black Diamond" by KISS and Josh Klinghoffer took lead vocals on a cover of "Purple Rain."
Vedder has a month to rest his voice, as the second leg of the band's North American tour starts September 1st in Quebec City, Quebec.
REUTERS PHOTO