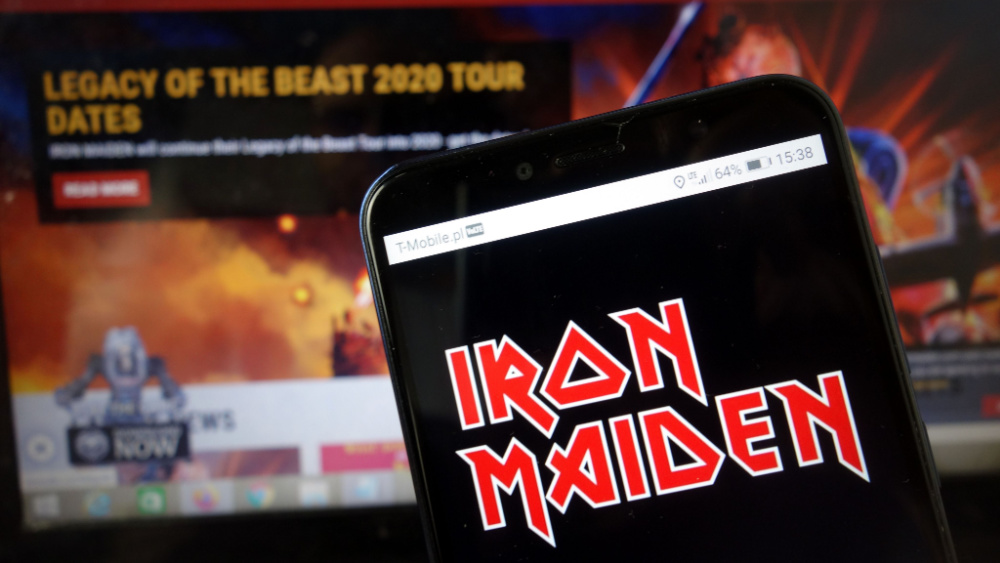 Iron Maiden have recruited Within Temptation for the latest collaboration for their Legacy of the Beast free-to-play mobile game.  You can watch a video of the game premiere – here.
Within Temptation will be joining Iron Maiden on the second leg of their US tour, beginning in October 2022.  The game has previously featured collaborations this year with Disturbed, Powerwolf, Arch Enemy, Five Finger Death Punch.
Details of the game expansion are as follows: "This exciting collaboration has culminated in a dungeon event called 'The Purge' inspired by Within Temptation's 2020 single of the same name and a newly created character, Genesis. In this new storyline, Genesis teams up with the Different World iteration of Eddie – who was inspired by the lyrics, themes and imagery of Iron Maiden's 2006 track 'Different World' and the subsequent music video. This week-long event will take fans and players on a journey with Different World Eddie and Genesis, who's now been woven into the Legacy of the Beast lore, as mother of the Different World."
To play the Iron Maiden: Legacy of the Beast mobile game, head here.
Editorial credit: Piotr Swat / Shutterstock.com