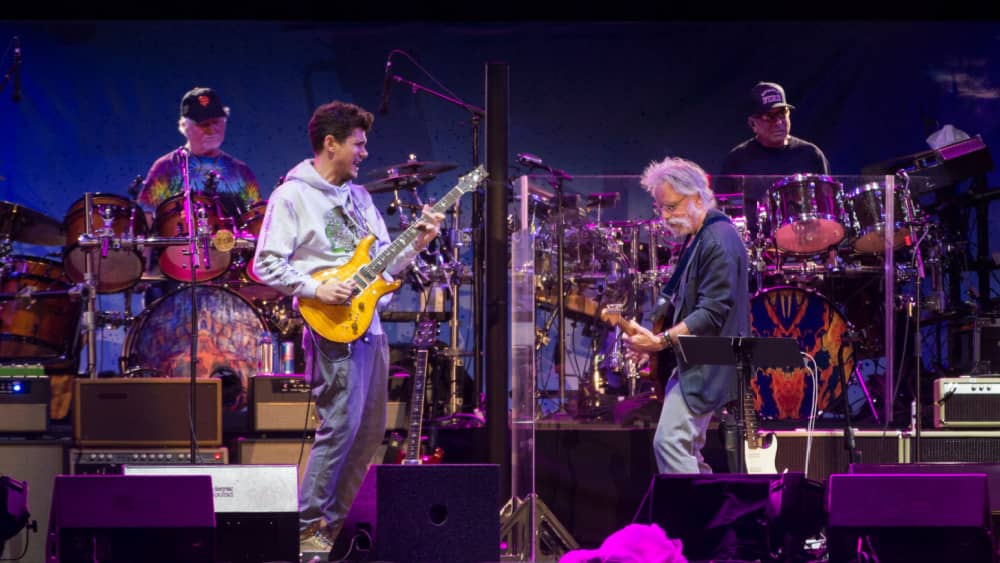 Dead & Company has shared that they will be embarking on their final tour in 2023, with next summer's trek to be their final tour after eight years together. The band wrote on social media: "As we put the finishing touches on booking venues, and understanding that word travels fast, we wanted to be the first to let you know that Dead & Company will be hitting the road next summer for what will be our final tour. Stay tuned for a full list of dates for what will surely be an exciting, celebratory, and heartfelt last run of shows." Further details will be shared as they become available.
Drummer Bill Kreutzmann shared his thoughts about the end on social media: "The Grateful Dead always felt timeless from our very beginnings at the acid tests where 'time' did some funny things so we left it behind altogether. This music will always exist, always evolve, always be the soundtrack of our ever changing lives. But the form changes. It always has, from when we invited Mickey to join the band to the many shapes and forms it took after [frontman] Jerry [Garcia] left us. And so it's almost time for another change. I have loved this chapter with Dead & Company, as we got to explore the music with some new interpreters and different antennas, but we always knew it was just a chapter. The Music never stops. I hope you'll join us for one final Dead & Company tour next summer and after that… as always… I'm really excited about what comes next. Thank you all for being with us on this journey. It's far from over so keep those seat belts on because we've got some wild nights ahead."
Dead & Company was formed in 2015 when the Grateful Dead's Mickey Hart, Bill Kreutzmann and Bob Weir joined forces with artist and musician John Mayer, Allman Brothers' bassist Oteil Burbridge, and Fare Thee Well and RatDog keyboardist Jeff Chimenti.  The band has completed six tours since its formation, playing to 3.4 million fans, and becoming a record-breaking stadium act. The band has grossed $255.5 million and sold 2.8 million tickets across 149 reported shows.
Editorial credit: Sterling Munksgard / Shutterstock.com