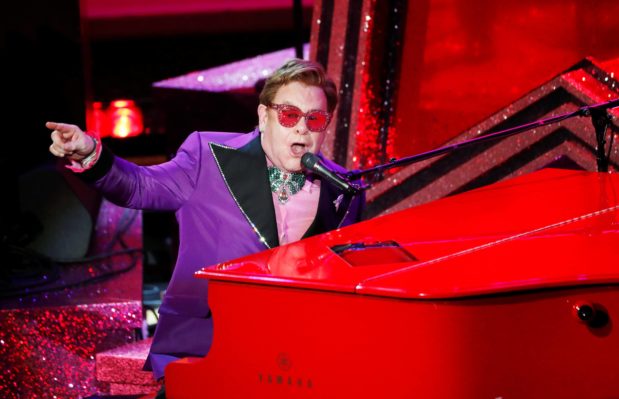 Four years ago, Elton John announced he'd be retiring after one last farewell tour.  But his farewell went on for YEARS, and last Sunday, he finally wrapped things up with his final North American show . . . a send-off in L.A.
But while this may be his last TOUR, this might not be the end of Elton as a performer.  Elton's husband and manager David Furnish says, quote, "It's really important to make a distinction between Elton retiring from touring . . . [and] his very last public performance for the very last time.
"Will Elton return as a live performer?  I hope so.  It's in his blood.  [He doesn't] want to shut the door completely."  He adds that he doesn't think he'd do another Vegas residency, but he could do one-off shows, here and there.
REUTERS PHOTO