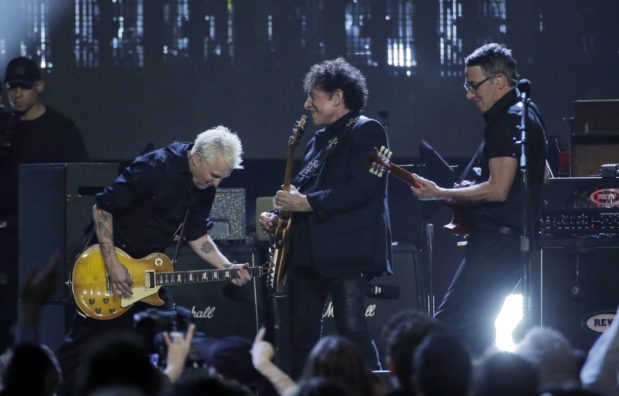 There's yet another legal dispute brewing between Jonathan Cain and Neal Schon of Journey.
This time Schon sent Cain a cease-and-desist after Cain performed "Don't Stop Believin'" for Donald Trump at Mar-a-Lago last month with Marjorie Taylor Greene, Kimberly Guilfoyle and Kari Lake singing along.
Variety reports that the letter from Schon's lawyer says "Although Mr. Cain is free to express his personal beliefs and associations, when he does that on behalf of Journey or for the band, such conduct is extremely deleterious to the Journey brand as it polarizes the band's fans and outreach. Journey is not, and should not be, political."
The letter continues, "Mr. Cain has no right to use Journey for politics. His politics should be his own personal business. He should not be capitalizing on Journey's brand to promote his personal political or religious agenda to the detriment of the band," calling it a "harmful use of the brand."
Cain and his wife Paula White have been part of Trump's circle for years as White served as Trump's spiritual advisor. A spokesman for Cain said, "Schon is just frustrated that he keeps losing in court and is now falsely claiming the song has been used at political rallies."
The two bandmates, who are scheduled to tour next year, first battled this fall with Schon claiming he was being denied access to the group's American Express card and its records. And Cain's lawyer said that Schon's access to the corporate account was shut down after he allegedly put more than $1 million in "improper personal expenses" on the card.
REUTERS PHOTO