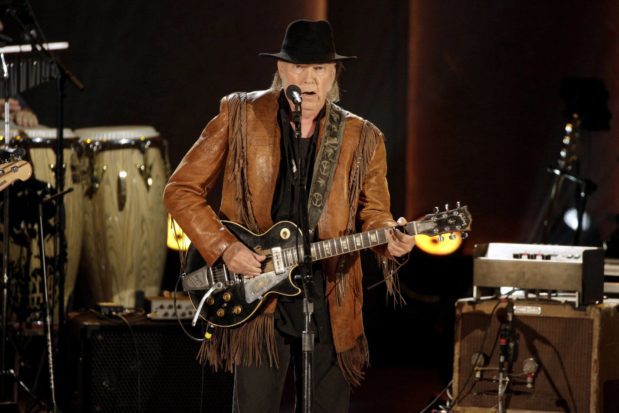 Neil Young prides himself on releasing his music with the highest quality sound resolution. So it's ironic that his recent Harvest 50th anniversary collection is lacking in the sound department.
He says, "We have an issue with the quality of one of the discs… I am very sorry if you have a DVD that is not perfect. We are working on a plan with Reprise for those of you who feel the BBC concert DVD has a problem and we will let you know when we have something to offer you and a good method. Apologies."
The 50th anniversary edition of Harvest was released on December 2nd as a three-CD and two-DVD box set, as well as a two-LP, one seven-inch and two-DVD vinyl box set.
Both sets include the original album (which contains "Heart of Gold," "Old Man" and "The Needle and the Damage Done"), three studio tracks recorded with The Stray Gators ("Bad Fog of Loneliness," "Journey Through the Past" and "Dance Dance Dance"), audio and video of Young's widely bootlegged appearance on the BBC from February 23rd, 1971, and a new two-hour documentary called Harvest Time.
REUTERS PHOTO