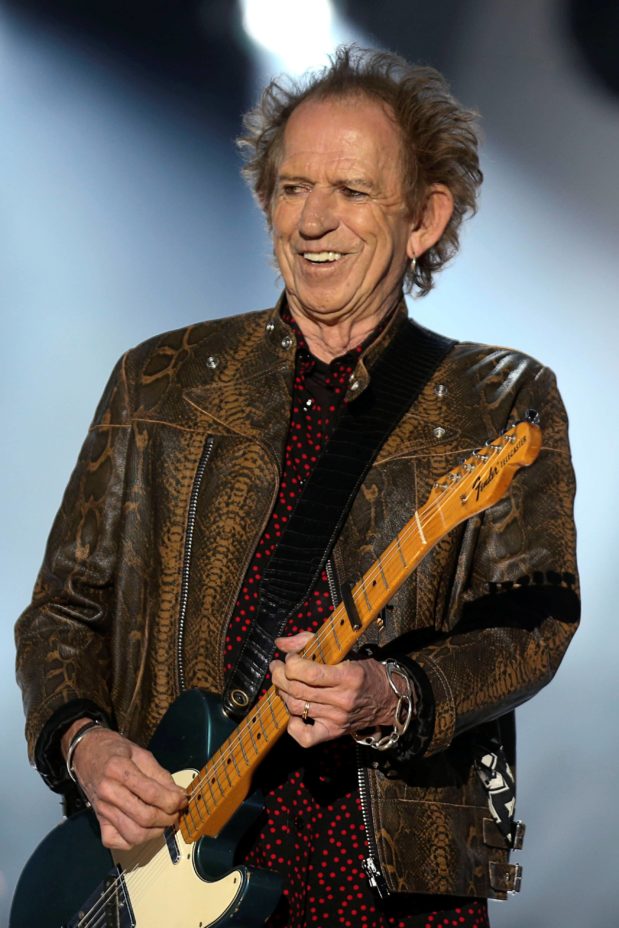 Keith Richards has posted a New Year's video greeting in which he says we're getting closer to the new Rolling Stones album, which they hope to release in the summer.
"Hi guys, here we are again. I'm wishing you all a belated Happy New Year, and there's some new music on its way and hopefully we'll get to see you, you know. Anyway, let's keep our fingers crossed."
Richards was filmed in a sunny locale, possibly the Caribbean where he vacations every January. Or, he could be in Los Angeles where the Stones were due to finish up the recording after working on it in October in New York.
REUTERS PHOTO