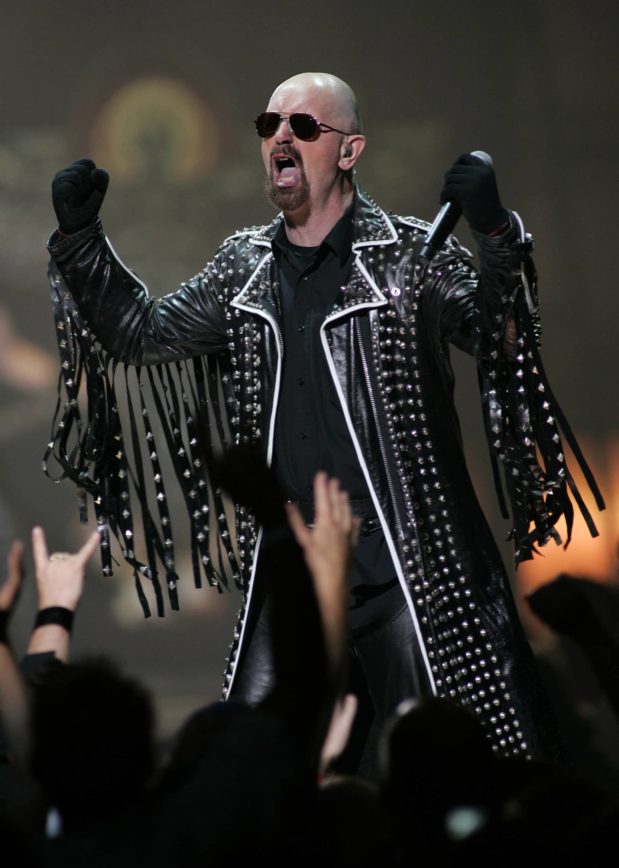 Judas Priest completing their next album is down to singer Rob Halford.
He tells Metal Express Radio, "They're all waiting for me, because all the music is done. I've got the album here in front of me, on my laptop, and it sounds amazing, which you expect every musician to say. But I've really gotta do my work now and make sure that what I do relates to the great work that the guys have done.
"So, it's coming together. It'll be ready when it's ready. But we're trying to stick on a timeline. We're hoping to do this Ozzy [Osbourne] tour [of Europe in May]. Please, Ozzy, be well enough; I think he will be. Once we do the Ozzy tour, then we're gonna really get into the back end of finishing the record and then probably being ready to release that… I did say [it would be out in] '23. It looks like it's '24 — which isn't that far away."
The last Priest album was 2018's Firepower.
REUTERS PHOTO