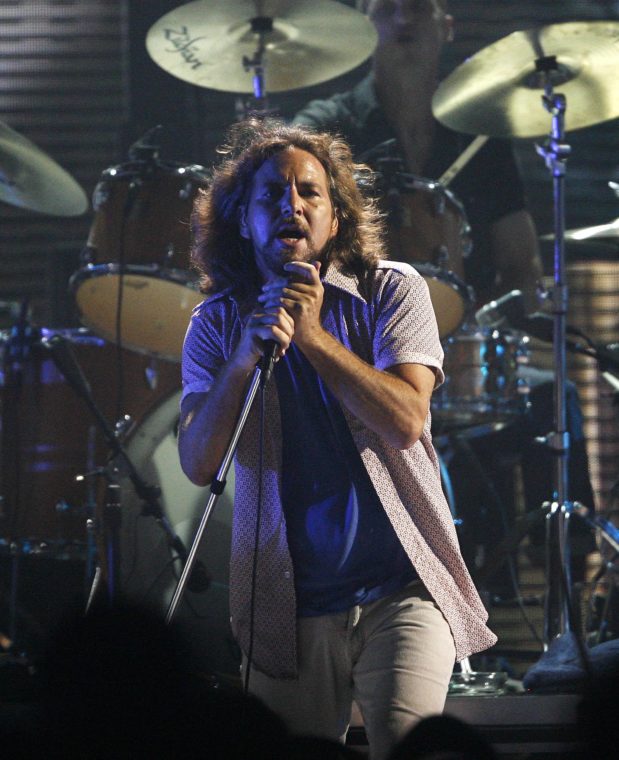 Pearl Jam returned to the stage Wednesday night in Fort Worth, Texas, but they had to do it without drummer Matt Cameron.
Cameron apparently tested positive for COVID before the band's scheduled show Sunday in Indianapolis, and with Eddie Vedder also battling the flu, the group decided to postpone the concert.
Since Cameron was still testing positive Wednesday, the band had touring member Josh Klinghoffer step behind the kit. Klinghoffer was part of the group of drummers who filled infor shows in Oakland and Fresno, California when Cameron had COVID in May 2022.
The guys in Pearl Jam didn't make it easy on Klinghoffer — they did their longest show so far on this tour, with 27 songs clocking in at an estimated 155 minutes. Pearl Jam plays a second night in Fort Worth on Friday.
REUTERS PHOTO